It's not about the 'what' ...
It's not about the what ...
---
It's about the why. At WO, we make high-quality, Made-in-the-USA dog toys. You probably already know that. But, do you know what's even better? Our WHY!
That's me, in the black shirt ... Josh Allen, founder of WO. This photo was from 2018 on my 3rd trip to Ethiopia. I was visiting one of the Orphan Care Centers for Elevate Orphan, one of our Impact Partners for WO.  
Why was I there, checking in on them? Because that organization is central to the WHY for WO.
Why do we make high-quality dog toys in the US (supporting American jobs)? There are LOTS of companies that do that. It didn't make sense to me to start 'just another dog toy brand'. I wanted to make a difference. 
I also happen to own & operate a pet supply boutique chain with my wife and we are dog lovers! So, WO was born out of a desire to create a tangible impact in the world (in the form of meals) by leveraging our collective passion for our dogs.
It's simple, really ... you love your dog, you get a new toy for your dog (because you should) & you provide 2 warm meals for widows or orphaned kids. #buyonegivetwo
So, that is our WHY! What is better than that? It's a true WIN-WIN. Will you join me?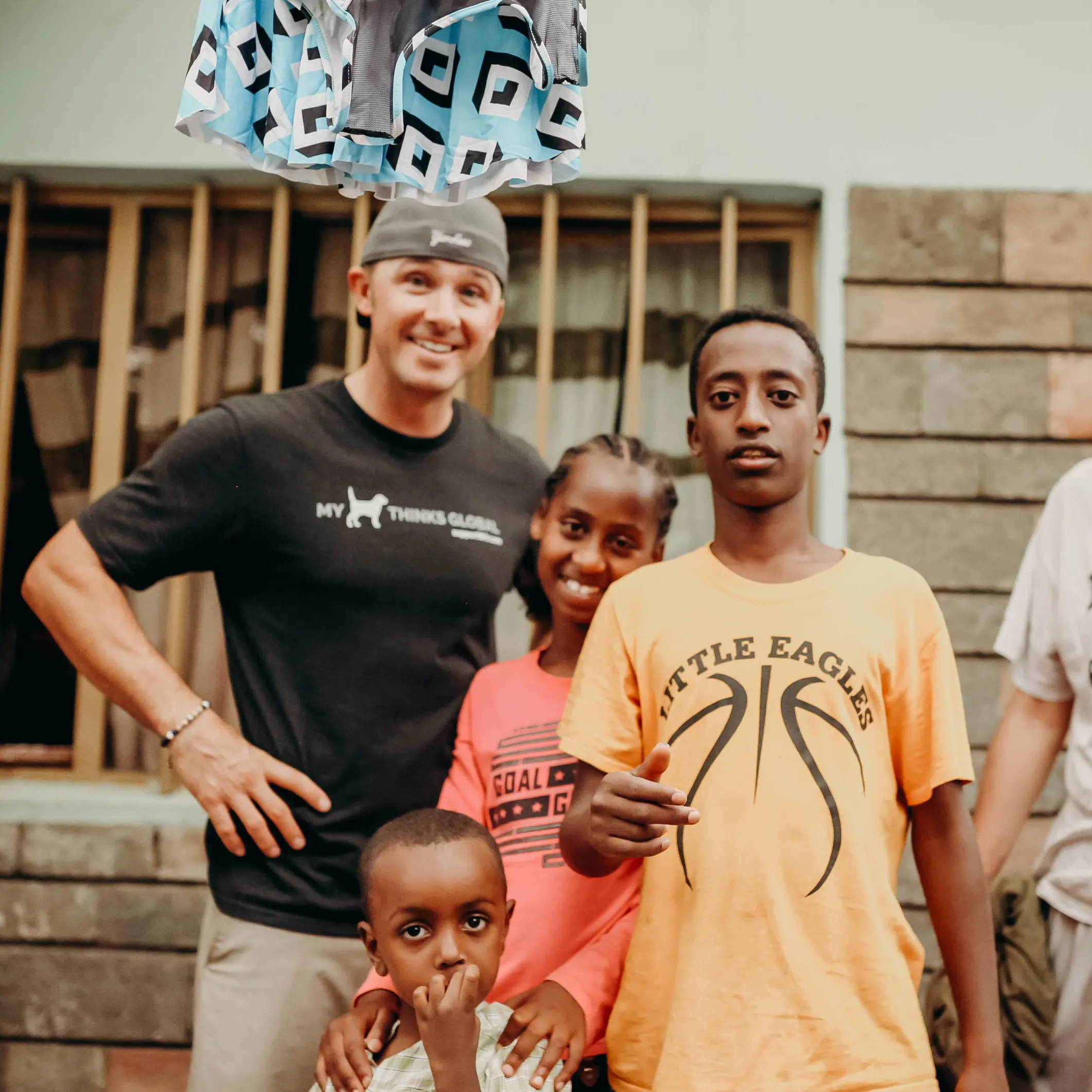 ---
---
Learn more about our Impact Partners
For each WO dog toy you purchase, we pledge to donate funds for 2 home-cooked meals to widows & orphaned kids. All funds donated through our Impact Partners are US-based 501c3 non-profits that utilize 100% of donated funds toward food costs ... GUARANTEED!
WO has teamed up with 2 wonderful partners as recipients of our #buyonegivetwo meals donations.

Elevate Orphan is changing the way orphan care is done in Africa. Through their 2 orphan care centers, they are saving lives and building leaders that will change Ethiopia from the inside, out.
---
Follow along on Instagram!