For immediate release (01/24/2020):
Today, we are SO thrilled to announce that we have officially crossed the 100,000 meals threshold.
Wow.
Back when I started WO 5+ years ago (that's me in the photo, on the left), stemming from a simple prompting to help support Widows & Orphans through providing nutrition, I never thought we would reach this benchmark. We started with a simple crowdfunding campaign for the original WO dog toy, the WO Bone.
Thanks to many of you, we are here today ... 100,000 meals provided ... 7 different dog toy products (with #8 & #9 coming soon) represented by WO Play and WO Wild. AND ... we have capacity to make a MUCH bigger impact in the years ahead.
Today, I am filled with even more fervor to continue to increase the WO #buyonegivetwo impact in the coming years.
      - Josh
Founder, WO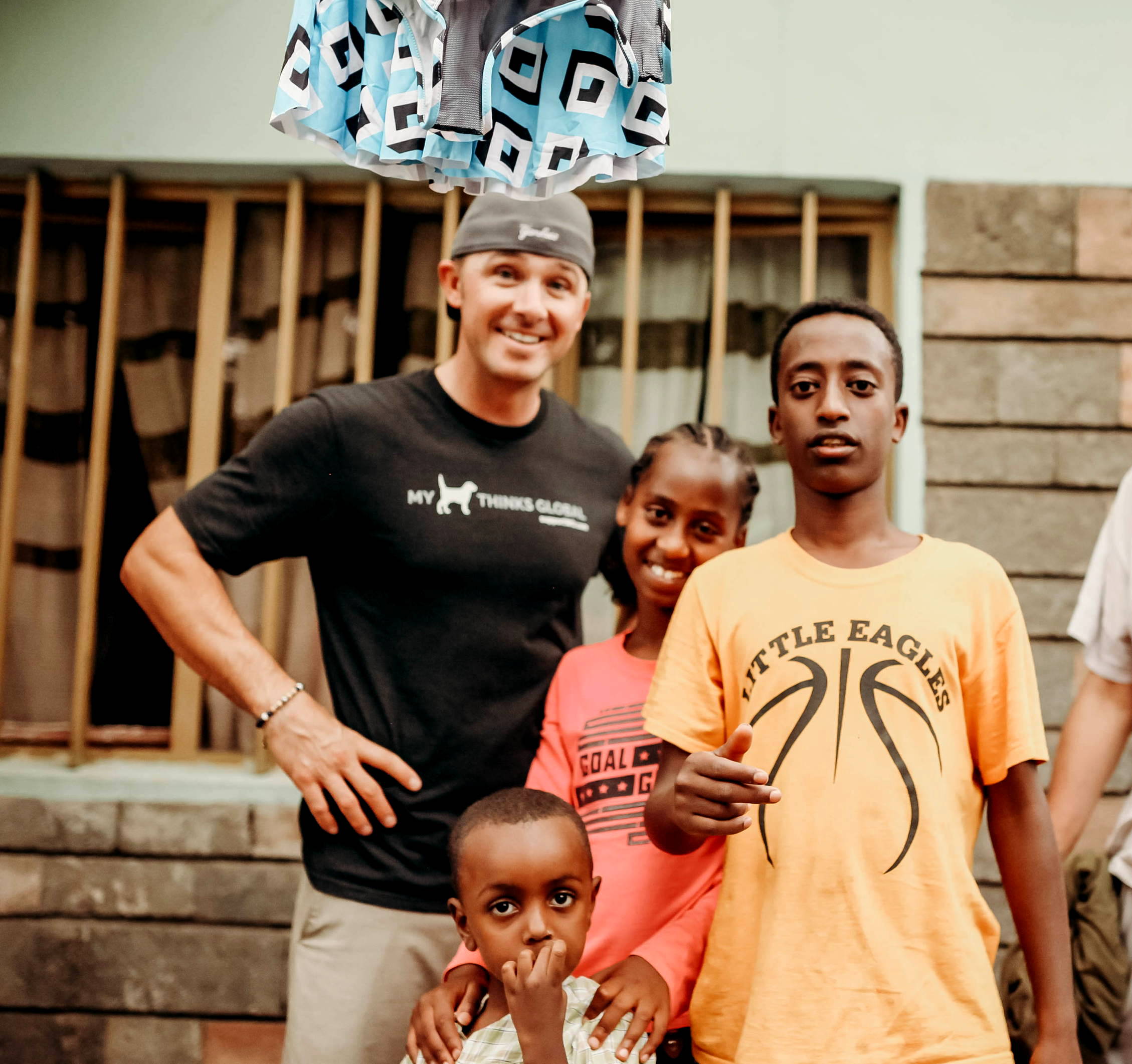 Here are a few ways you can help:
1) Buy your dog a new toy! See below.
2) Update your social media profile image to tell your "tribe" that you have been part of the #buyonegivetwo mission. Click on the "100,000 Meals Icon" below to download, then use as your social media profile pic for the next week!
WO (short acronym for 'widow' and 'orphan') donates 2 meals to Widows & Orphaned kids in Ethiopia and here in the United States for each WO dog toy sold. Read about our IMPACT PARTNERS to learn how WO is making the world a better place, one dog toy at a time!
Follow the steps below to make the most of the love your have for your dog AND make the world a better place, one dog toy at at time!
---
Follow @supportWO on your favorite social media platform